How Simplus helped SA Health transform it's Seniors Card business and achieve a 100% drop in customer complaints
Digital is the new norm – for all ages
What's the fastest growing group of Australians? People 65 and over In the next 10 years, this group will increase rapidly as further cohorts of Baby Boomers celebrate their 65th birthday.
The United Nations estimates that the global population of people 60 and over will grow to 2.1 billion by the year 2050. All these Boomers make up a connected, tech savvy and loyal customer base for businesses who understand how to reach them.
The SA Health Seniors Card Story
Seniors concession card programs operate across Australia, offering citizens over the age of 60 transport concessions and discounts at participating businesses.​
In South Australia, the Seniors Card system is operated by the South Australian Department for Health and Wellbeing (SA Health) and handles more than 380,000 accounts for Seniors Card members.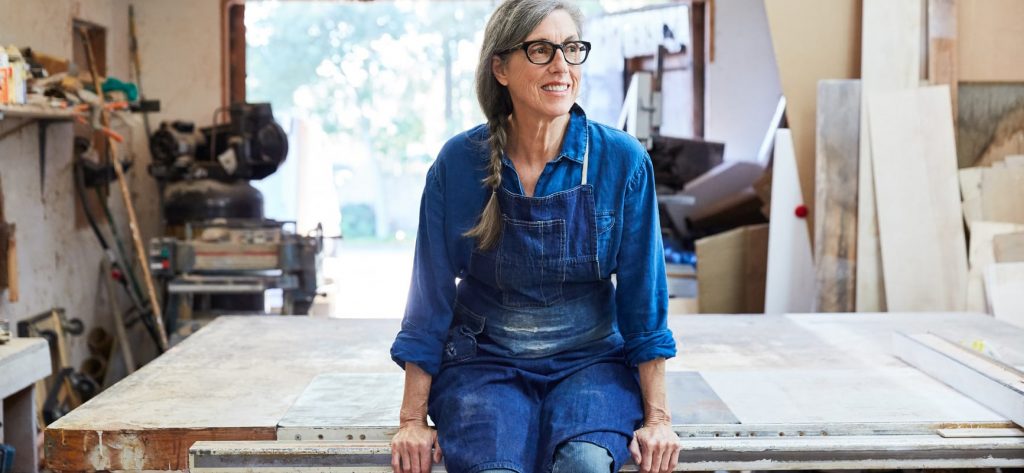 When Evlynn Hayes, Manager of the Seniors Card & Business Services at SA Health first came into her role in 2009, she saw the Seniors Card as an opportunity to increase revenue for her department and offer more benefits for South Australians enrolled in the program. In 2011, "we stopped outsourcing our marketing functions to save money, increased opportunities for our business partners and increased benefits for our members.  We implemented Salesforce Sales Cloud to manage leads, opportunities, quotes, accounts and contacts. In the first year, these changes saved the Department $150,000."
A BIG BASE REDUCED BY SMALL&nbspMISTAKES
In 2013, SA Health launched WeekendPlus, a digital magazine and eDM for Seniors Card members. it grew fast and went from 20,000 to 70,000 subscribers. However there was no synchronisation between member subscription data in Sales Cloud and SA Health's previous email marketing platform. This led to eDMs and member and marketing materials being sent to the wrong contacts – way too often. Says Hayes: "Consumers are frustrated when they receive low-value communication. The expectation of well-targeted messaging, offers and information is increasing."
FRACTURED DATA AND MISSED OPPORTUNITIES ​
Customer complaints grew, the subscription base shrank and unreliable reporting gathered by multiple systems made it hard for SA Health to identify new leads. The lack of data integrity was damaging partner relationships, depleting advertising revenue and deteriorating the customer experience for Seniors Card members. 
"There's no point collecting data unless you use it intelligently," say Hayes. Meanwhile, more than 70% of Seniors Card applications were coming through online.
"I realised it was an opportunity for us to take a step back and consider how to design, build and deliver exceptional digital government services to our business customers and members."
In early 2018, SA Health approached Simplus to consolidate their previous email marketing platform data into Sales Cloud and to implement Marketing Cloud. "I wanted customer-centric, data driven technology infrastructure," says Hayes.
Simplus implemented a multi-directional integration between Sales Cloud and Marketing Cloud, synching data between both platforms. The challenge was significant: SA Health has the second-largest database in the state.
Simplus worked closely with SA Health to build, test, and review all solutions. This ensured a clear understanding of what outcomes were to be met while also setting up the platform to be ready for growth in the future and for permanent transformation.
The implementation enables Sales Cloud to provide a single source of truth for member subscription data and eliminates the need for separate member subscription data on multiple platforms.
Data discipline enables superior public-sector services
More than 12 months on, the SA Health Seniors card program is booming! "We have significantly improved database intelligence and now gather more detailed information from our members when they subscribe," says Hayes.
"We can segment the data and run detailed real-time reporting. This detailed customer insight is of more value to our business partners and ensures that the messages we send to our members are ones that they're eager to receive!"
Since 2013, subscriptions to WeekendPlus and the eDM newsletter have increased by 300% with a consistent click through rate of 35%, well above industry averages. With the days of multiple platforms juggling member subscription data behind them, SA Health has had "resoundingly positive feedback from both business partners and members."
SA Health has also reported an enviable 100% drop in customer complaints and a 50% uplift in partner advocacy and satisfaction. "And the efficiency of my team has greatly improved too," says Hayes.
A philosophy of continuous improvement
In looking for ways to make other business units within the Office for Ageing Well more customer-centric through Salesforce, Hayes then directed her attention to the department's Retirement Villages Unit, with 160 operators and more than 26,000 residents as existing customers.
When legislation passed to introduce an elder abuse prevention phone line within South Australia's Adult Safeguarding Unit. "We engaged Simplus to implement Salesforce Service Cloud to gather data on enquiries, provision information, provide regular reports and build a solution to receive reports of abuse – plus assess and investigate claims."
"With so many complexities and sensitivities, it was vital for us to keep the customer at the centre of the project. Simplus shares SA Health's customer-centric focus and really dug deep for requirements we didn't even know we needed." "Today we're committed to continuing to explore how we can expand and improve the digital customer experience for older South Australians. The next generation of seniors are changing the rules, so it's important we keep up!"
Ready To Simplify Your Salesforce Journey?
Speak to one of our experienced sales team If you'd like to learn more about the benefits that a multi-cloud Salesforce solution could offer your business.​